Richard Pallaziol, the owner of Weapons of Choice, has been a stage fight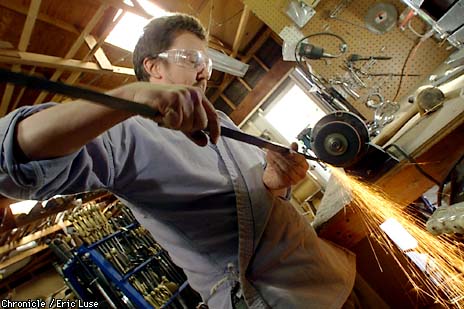 choreographer for the past 37 years, during which time he has designed and taught the fights for nearly 300 productions throughout California. Both during and after studying theatre at CSU Long Beach and ACT in San Francisco, he apprenticed with several fight masters including those of the Society of American Fight Directors. In order to better inform his techniques, he augmented his studies with a mastery of seven different disciplines of Asian and Western martial arts. His fights have been seen at every level of theatre, from high school to professional opera, and he has provided fight coordination for independent films and even for the Prince of Persia 3D video game. As a fight instructor he has taught the techniques of stage combat to an estimated 8,000 actors, as well as mentoring other fight choreographers in their own technical and artistic development.
He began his career as a ballet dancer, then moving on to actor and finally fight instructor. It was in the late 1980's that the genesis for Weapons of Choice began, when as a fight coordinator in Los Angeles he was frustrated with not being able to get exactly the right swords for his fights. So began the long process of learning how to design and construct weapons for theatrical use. In 1990 he began to rent out his small collection of rapiers and broadswords to area theatres. That grew to 8,000 weapons covering the needs of nearly 1,200 shows each year. In addition to providing stock items, he also designed and built hundreds of production-specific weapons for theatres across the country.
Among his innovations developed through Weapons of Choice:
The demi-epee blade, which is now one of the three standard stage combat blades used in American theatre.
The actor-friendly peg-leg, eliminating the threat of circulatory and nerve damage from binding actors' legs.
The quick release manacles and shackles, ensuring that "bound" actors can free themselves in an emergency.
A former director for the Napa Valley Shakespeare Festival, he has also lectured on period style, Elizabethan textual analysis, and historic fighting styles. For USITT he conducted a seminar on stage weaponry for props artisans, as well as firearms safety classes for a number of theatre companies. His articles have appeared in DramaBiz and Fight Master, and he is the author of The Textbook of Theatrical Combat.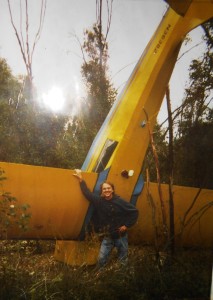 Edward Pallaziol, Master Armorer, was the chief swordsmith for Swordcrafters of San Diego and now exclusively for Weapons of Choice. Before that he was a physician in San Diego and Guadalajara, and before that foreman of electricians at the Long Beach oil drilling islands.
He has repaired, built, operated (and occasionally crashed) sports cars, motorcycles, airplanes and watercraft of every description.
Among his many inventions and innovations which grace the Weapons of Choice selection are:
Four new fight-worthy blade styles specifically designed for actors.
Designed and crafted a dozen unique sword hilt styles.
A line of NEF based blank-fire rifles and pistols replicas.
An improved fight-worthy "pirate" hand hook, stronger than its predecessors and allowing for more natural movement.
…… and improves and refines every idea made by Richard.